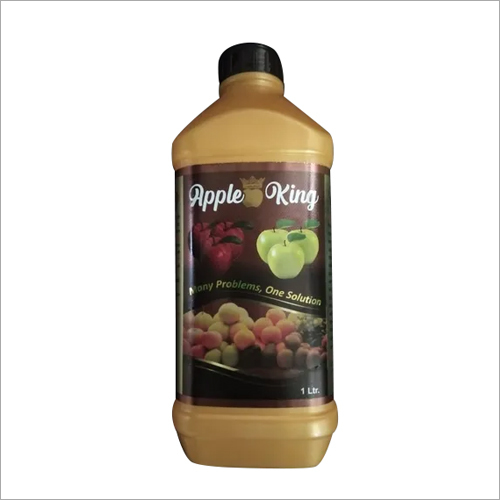 Apple King
Product Description
Apple King is a 100% organic product formulated from castor derivatives and natural extracts. It is completely safe for humans, plants and the environment.
Apple King has multiple beneficial uses in horticulture :
1) Apple King increases the number of tender roots while keeping them healthy.
2) Apple King helps in flowering and fruit quality.
3) Apple King is very effective against various fungal, bacterial and viral diseases while also helping to repel pests.
4) Apple King protects plants against environmental stresses like drought, frost etc.
5) Apple King provides the plant with internal strength.
6) Apple King Increases fruit colour
Apple King can be across a wide range of fruits like Apple, Pomegranate, Guvava, Mango, Orange, Grapes, Chickoo etc.
Dosage: 1.5 to 2 ml per litre of water. repeat after 15 - 20 days gap.
HP:
Kothgarh,Kotkhai,Rorhu,Choppal,Maroog,Rampur,Anni,Kullu,Jubbal,Baggi,kumarsain,Theog,Kinnaur,Sirmour,
J&k : Shopian,Kulgam,Pulwama,Baramulla,Anantnag,Budgan,kupwara,Srinagar,Bandipura,Ganderbel
Uttrakhand :
Chakrotta ,Kotikanasar ,Arota Khad ,Tunni. ,Ronhart
Contact No.:9459895777